[av_heading tag='h3′ padding='10' heading='BetterRide Coaches' color=" style=" custom_font=" size=" subheading_active=" subheading_size=" custom_class=" admin_preview_bg=" av-desktop-hide=" av-medium-hide=" av-small-hide=" av-mini-hide=" av-medium-font-size-title=" av-small-font-size-title=" av-mini-font-size-title=" av-medium-font-size=" av-small-font-size=" av-mini-font-size="] [av_tab_container position='sidebar_tab sidebar_tab_left' boxed='border_tabs' initial='1′] [av_tab title='GENE HAMILTON – OWNER AND FOUNDER' icon_select='no' icon='ue800′ font='entypo-fontello']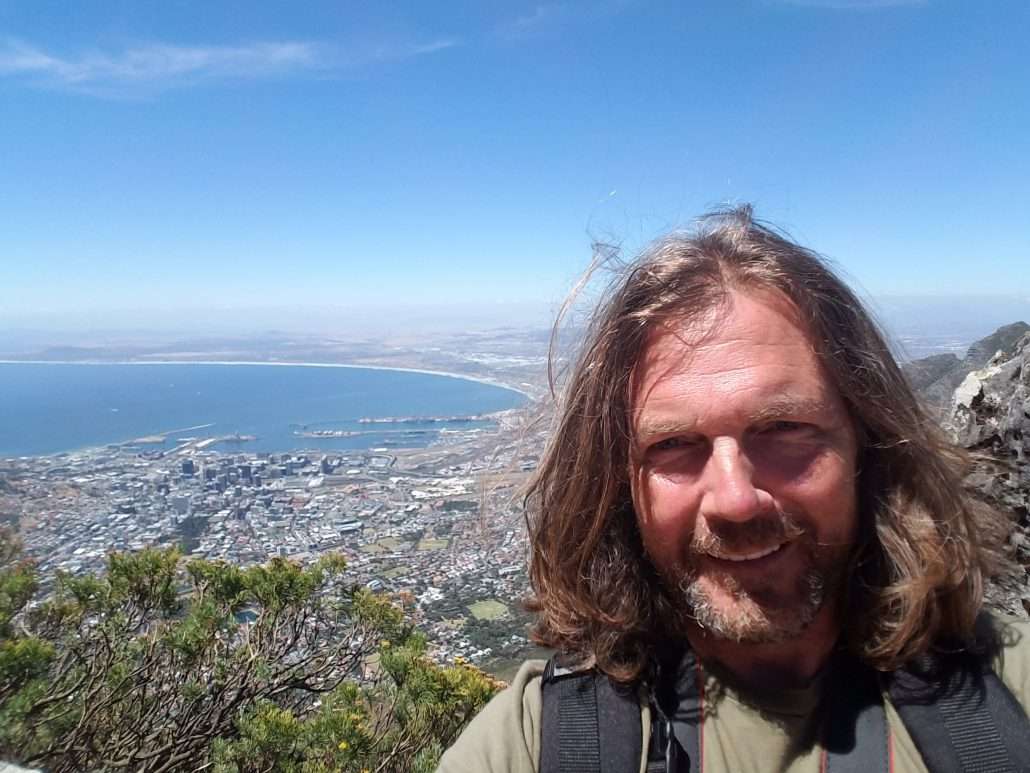 Gene Hamilton
– President and Founder
D.O.B:
April 20, 1966
Hometown:
Montgomery, AL
Resides:
Morrison, CO
Favorite Trail:
If I told you they would kill me
iPod:
Hank III, Split Lip Rayfield Gene's love affair with anything and everything two-wheeled started when he was six and he got his first purple, banana seat bike for Christmas. It has been quite a journey since and he certainly never thought he would make a living on two wheels. Although he started riding bikes when he was quite young he struggled at most sports and was not what anyone would call a natural athlete. He has been teased about his funny walk since he was a kid and never came close to passing the "Presidential Fitness Test" in school. Growing up fast (6 feet tall in the 7th grade) he wasn't the most graceful kid and his asthma didn't help. Despite never even winning a "novice" class race he was at the BMX track racing every Sunday for two years in his teens. In the spring of 1987, just a few months after learning to ride Gene competed in the Snowboard World Championships where he finished 20th in the amateur half-pipe competition. Following that season he moved back to Virginia to finish college but continued competing on the East coast. After graduating from Old Dominion University in 1989 Gene accepted the position of Director of Snowboarding at Wisp Resort in Maryland. While at Wisp he continued to snowboard professionally and was the coach of the race team. During the next five years, Gene chose to move back to Colorado and train with Team Breckenridge and Team Tiehack in Aspen. These were Gene's first years being coached and it had a profound effect on his future. He learned that coaching is not just about skills but in helping people feel confident and keeping them motivated. In 1993 Gene did his first mountain bike race and was hooked. He raced the following two years as an amateur before turning pro (downhill) in 1995. In the fall of 1996 he accepted the Head Snowboard Coaching position at the Steamboat Winter Sports Club. This was his dream job and really enjoyed seeing the kids that he coached grow and become more confident. Part of his job was to stay on top of the sport and become the best coach he could be, he got paid to take coaching courses! USA Skiing and Snowboarding had an amazing coaching staff and Gene took full advantage of the courses they offered. The next three years were spent coaching snowboarding in the winter and racing mountain bikes in the summer. After nearly 10 years of spending the winter living in ski towns, Gene tired of the cold and moved to the warmer climes of Boulder, Colorado in the fall of 1998. BetterRide was founded that fall and it has been quite an adventure over the last 10 years. Gene has coached over 1,200 riders from beginners to top pro racers, filmed a special for the Discovery Channel, written mental training articles for Dirt Rag, been featured in The New York Times, Decline Magazine, Mountain Bike Action and USA Today. Over the years his passion for coaching has continued to grow and he continues to learn and improve his coaching with every session taught. His mountain bike coaching highlights include coaching many top pro racers, top junior experts and over a 1000 riders who just want to get better. He is a pretty good racer too, in 13 seasons as a pro racer he has won a Silver (2002) and two Bronze Medals (2006, 1999) at the UCI World Masters Championships. [/av_tab] [av_tab title='DYLAN RENN' icon_select='no' icon='ue800′ font='entypo-fontello']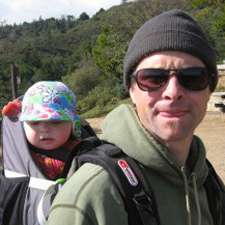 Dylan Renn
– Certified Coach
D.O.B:
September 4, 1977
Home County:
Calaveras, CA
Resides:
Woodacre, CA
Music:
Primus, Hilltop Hoods, Salmonella Dub, Deadmau5
Favorite Trail:
Oddenn to The Ring And LOKI Growing up in the Sierra Nevada mountains meant learning to ride a bike with training wheels on a dirt road. With the rough pot holed roads and technical terrain the training wheels were forced to come off quick. It was at that point as a young kid that I fell in love with riding. Living in a fairly remote mountain community I spent endless hours entertaining myself by exploring every nook and cranny of my back woods via bike. After those first years of riding 20" bikes I moved on to a geared 24". I worked at a bike shop when I was 12 years old, saved all my money and purchased my first mountain bike. It was a full rigid with toe clips and of course, a neon color scheme. It was all DOWNHILL after that. My athletic history started with having to ski in and out of my house to get to and from school. From there I started to compete in Nordic ski races in the winter and cross country running in the summer. Through High school I raced in both disciplines. My favorite and strongest event was the Biathlon, which I had a ranking of seventh in the nation. Some time during High School I found out about gravity, started Telemark skiing, and began racing Downhill mountain biking. I competed in DH as an expert until around 2000, then upgraded to Semi-Pro. Upgraded to Pro in 2008, and slowly phased away from racing due to a few injuries and a growing family. I am planning to race again. I have worked coaching Alpine Skiing DEVO (development) Team and also as a Nordic ski Instructor. Right now I work as a mechanic at a local Bike Shop, and build trails in my free time for both work and leisure. Oh yeah , saving best for last, I expend much of my energy and time chasing after my 1 year old Daughter, Naia. [/av_tab] [av_tab title='CHIP MacCLAREN' icon_select='no' icon='ue800′ font='entypo-fontello'] I got my start in mountain biking when I got my first bicycle at the age of 5, (Of course mountain biking hadn't been invented yet). Living in Miami, it was hard to find anything resembling a mountain, so I had to get a bike with a motor to get that go-fast feeling that I was craving. As an only child, my parents, who were both mechanics, had a plan to keep me away from the Miami drug scene, they decided I'd race motocross. They kept Me busy traveling all over the east coast racing my motorcycle. If we weren't racing or riding, we were wrenching on bikes. After a fun-filled and exciting amateur career in motocross which included a couple separated shoulders, a broken collar bone and a few other scars, my in racing career ended at the ripe ole age of 22 when I got a job that required I remain uninjured. That's when my racing buddies and I started doing triathlons. Triathlons were fun except the swimming and running. This is why cycling came back into my life. In 1991, I continued my career in Colorado. Then, I found mountains and mountain biking. I've been riding for 25 years. I prefer riding mountain bikes, but I also ride road bikes as well. My vacations are generally road trips so I can travel with my bikes, my two lab mixes, Mogul and Cali and my wife. I've taken my bikes and family to ride places like: Lake Tahoe, Mt Hood, San Diego, Fruita, Moab, and Whistler. My favorite place to ride is Bend, OR where I'd like to retire to as soon as possible. In the off season I ski, snowboard, teach skiing for the disabled and eat.
Reviews from Chip's students:
Just finished a 3 day camp in San Diego with Chip. Absolutely the best coaching\instruction I've ever had. Thank you Gene for what you do and for having Chip as part of your team. The money spent on this camp with Chip is the best "up grade" I've ever invested in for my Mtn. Bike obsession. Doug Williams on the BetterRide facebook page, May 20, 2012
I too just finished the San Diego camp. Big kudos to your boy Chip. He was motivating and made the learning fun. Money well spent. I look forward to practicing this new knowledge. First thing is to change my Facebook mtn biking pics, my chest is way too high. Thanks Again. – Scott Cartwright, on the BetterRide facebook page, May 21, 2012
[/av_tab] [/av_tab_container]