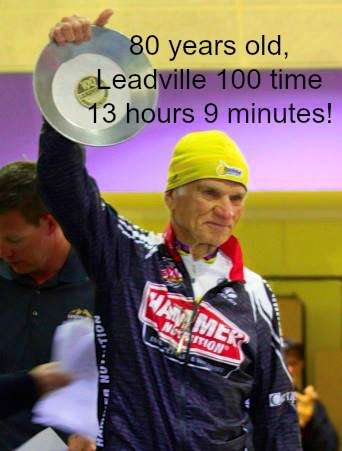 "$100, that is way too much!" "45 minutes before the results are posted, who has time for this!" "Remember when MTB races were $35 bucks, what a rip off these days…" "$100, these guys are getting rich, I did the math ….."
First, no MTB race promoter is getting rich. Some who provide an amazing experience for their racers are doing quite well but shouldn't they be doing well? Restaurant owners that provide great dining experiences do really well? Bike shop owners that sell you $2,800 carbon wheelsets and $10,000 bikes are doing well. Why shouldn't race promoters be able to make a living? They are working hard to please you, shouldn't they make more than $9 an hour?
Second, your math is wrong! On a three day weekend race with a $100 entry fee and 500 racers the promoter is not making 500 x $100 = $50,000 for three days work! He/she is grossing $50,000 for  two or three months work. Promoters spend months trying to find sponsors, dealing with awards, advertising, securing permits, marking courses, renting shuttle vehicles, dealing with USA Cycling, dealing with insurance, recruiting both paid and volunteer help, finding a timing company, answering thousands of phone calls and emails, dealing with upset people who PUT themselves in the wrong category, making sure their are enough porta-potties, marking the course/courses, watering the slalom track, finding shuttle drivers, running registration and i'm sure I'm leaving a lot out.
Third, gross income is way different than net income. Grossing $50,000 doesn't guarantee making even $10 an hour. there are A LOT of  expenses in putting on a race. Insurance, advertising, timing, porta-potties, medics, USA cycling fees, permit fees, medals/awards, employees, renting/buying a PA system, re-bar posts, finish corral scaffolding,  …, again, I'm sure I'm leaving a lot out.
I hope I never see another rider on a $7,000-$10,000 carbon bike complaining about an entry fee! You should be complaining about the $7,000 bike not the person working his tail off to provide you with a fun and fair racing experience. If you feel it is too expensive, don't race, you have a choice.
Now, if the race is really poorly run, that can be frustrating and then I understand complaining but it rarely helps (usually just makes you more angry to complain). Instead of complaining, take a deep breath, relax and offer the promoter a solution, "man, I know you didn't anticipate this many people but if you can open up another registration line I (or my husband/boyfriend/wife/mom/sister/brother/teammate/s, etc) could help out for an hour/day."
https://betterride.net/wp-content/uploads/80.jpg
451
342
Gene
https://betterride.net/wp-content/uploads/2019/05/betterride-logo.png
Gene
2015-03-19 14:57:44
2015-03-19 14:57:44
Please Stop Hating on MTB Race Promoters! Like You, They Need Love.